Jinan University had business discipline in its inception. As early as 1918, Mr. Huang Yanpei , the First Vice Premier of the People's Republic of China in 1949, keenly observed that the nature of economic competition among countries are the competition of education, and helped to bring about the establishment of the business discipline within Jinan.
Since then nearly a century, business discipline has been always an advantageous discipline and makes JNU proud. Milestones include: in 1925, the father of Chinese modern accounting Professor Pan Xulun founded the Jinan's Department of Accounting; in 1978, the first course of marketing management in mainland China was launched; in 1986, the industrial economics doctoral degree was granted and became the first doctoral program of applied economics in Southern China.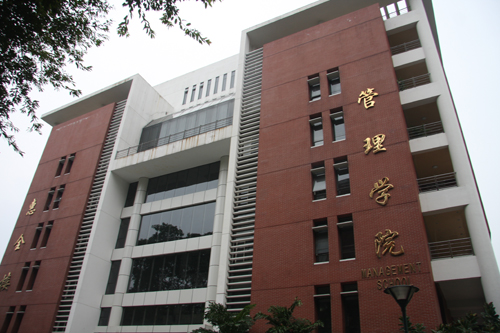 In 1998, the university integrated the resources of such subjects as industrial and business administration, public administration and managerial science and engineering to establish the School of Management formally. The School covers the Department of Accounting, Department of Business Administration, Department of Marketing and Department of Tourism Management as well as a number of research institutes. By March 2016, 134 full-time faculty members work in the School including 52 professors and 57 associate professors. The School has established two first-level disciplines for doctoral degree (Business Administration & Management Science and Engineering) and one first-level discipline for master's degree (Psychology). Totally, there are 4,741 students studying in the School including 2,446 undergraduates, 267 doctoral students (including DBA), 469 academic master students (Msc), 907 MBA/EMBA students and 652 other specialized professional master students.

Mission Statement
The mission of the School is "refining and integrating Chinese wisdom of management, and fostering international managerial elite with excellent insights on Chinese culture.
Vision
The vision of the School is Strive to be a preeminent international school of business.
Core Value
We believe that honesty, integrity and sincere respect should be the foundation of our behaviors and existence, while the pursuit of harmony in the midst of diversity is always an important part of the School's endeavours.