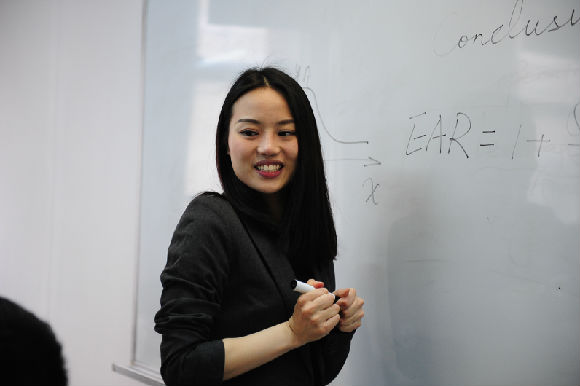 Provided below are answers to additional questions that you might have about Jinan MBA programs. We hope that this list, along with the information we have provided in other areas of this website, effectively addresses most of your questions. If you do not find an answer to your question, please contact us atmba@jnu.edu.cn or call us by + 86 (20) 85225916, and you will receive our reply as soon as possible.

1. Application
Q: Should I take all the English language tests?
A: Overseas applicants from non-English spoken countries should take one of the following English testtests (BEC/GMAT/GRE/IELTS/TOEFL). Those who can prove that he/she has worked or studiedies in an English-spoken country does not need to provide language tests transcript. But we appreciate it very much if applicants could provide such language tests.

2. Recommendation Letter
Q: Is there a template for the recommendation letter?
A: Yes. It is recommended but not required. You can download it here. (http://mba.jnu.edu.cn/mba/article/detail/409/14242)

Q: Should my recommendation be from my boss or from a professor?
A: The most useful recommendations are those from individuals who are able to speak with certainty about your professional and/or academic achievements and potential. It is important, for those who are currently employed, that at least one of your evaluators be someone in a position to judge your professional performance.

3. Work Experience
Q: How many years of work experience do I need to apply for SiMBA program?
A: Applicant should have relevant work experience. Two years or above work experience is preferred.

4. Admission Information
Q: Are certain parts of the admission requirement weighted more than others?
A: No single characteristic in the application is more important than any other. An area of weakness—for example, a low score on the GMAT—may be successfully offset by strengths in other areas.

Q: Is there a preferred type of job before business school?
A: No. There are as many routes to business school as there are students. If you follow your abilities and aspirations, you are heading in a good direction.

Q: What are the admission criteria?
A: We value the following characteristics in our candidates: leadership potential; analytical skills; logical reasoning and innovative ability; independent thinking; ambition; and social responsibility.

Q: What is your deferral policy?
A: Students are allowed to apply for a deferral of at most one year in the event of an illness. But he/she should pay the tuition fee first.


5. Visits & Interviews
Q: What is the policy for visiting the JNU?
A: You are always welcome to visit our School and attend our Open Day to get more information about our program. Please contact us in advance if you plan to visit our office or audit any classes. You can email to make an appointment at mba@jnu.edu.cn .

Q: What is the interview policy?
A: We will selectively interview individuals who submit an application.

Q: When and how is the interview conducted?
A: Potential candidates will be invited to take an interview at our School of Management(video or phone interview can be arranged). The interview provides an opportunity for the faculty to evaluate the analytical and interpersonal abilities of applicants, as well as their managerial and leadership potential. Candidates will be notified about the admission decision by email within two weeks.

Q: Can I contact alumni in my area? Can I contact current students?
A: Sure. You are welcome to do so. If you need, we can help you to get in contact with our students, ideally from your country or region.

6. Visa
Q: When can I apply and obtain student visa?
A: The student visa application form (JW202) and the official acceptance letter will be sent out in July if admitted. Normally, students may obtain the visa in middle or late July/August.

Q: How can I apply my student visa?
A: Accepted applicants should bring the following materials to the embassy or consulate of the People's Republic of China in their respective countries in order to apply for the X visa:
*Passport
*Acceptance Letter
*Visa Application Form for Foreigners Wishing to Study in China (JW202)
*Form of Physical Examination Record for Foreigners and Blood Test Record
*Students must register before the deadline at the Foreign Students Affairs Office and get the Residence Permit within 30 days after they enter China.
Note: Students with both a Hong Kong/Taiwan/Macau ID card and a foreign passport are should carefully consider whether to apply as a Hong Kong/Taiwan/Macau student or as an international student. A registered international student must have a valid student visa and a valid Residence Permit while studying at Jinan. One can not apply as an international student to study and subsequently reside in Mainland China using his/her Hong Kong/Taiwan/Macau ID card.

7. Curriculum
Q: What is the average class size?
A: An MBA cohort is usually 20-30 students each.

For more enquiries, please contact us through mba@jnu.edu.cn or +86 20 85225916