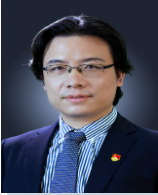 Welcome to the School of Management, Jinan University. As we are celebrating the 115th anniversary of Jinan, academic disciplines in business and management at Jinan have maintained a century-long tradition of excellence. A pioneer in China's business education, the School of Management has been growing in prestige and influence in every aspect of teaching, research and social services.
The School has been dedicated to refining and integrating the wisdom of Chinese management into modern business practice and fostering future business leaders with excellent insights into Chinese culture as well as globalized economy. Our strategies and actions are all directed toward this mission. With a focus on the relevance of teaching and research to practice, the School has been striving to become a preeminent international school of business.
The School is proud to be the home of 141 faculty members, 94 staff and about 5000 undergraduate and graduate students. Our undergraduate, MBA, EMBA, Masters' and Ph.D. programs attract first-rate students and educate them to become leaders to address the challenges and opportunities facing business and society today. Our alumni represent more than thirty countries, serve in all continents in the world, and lead in many different industries and professions.
There has never been a better time to become part of the School's distinctive community as a student, faculty, staff, supporter of friend. You will be sure to witness further accelerated growth in the School's prestige and influence around the globe.
Wenjing LI, Professor
Dean of the School of Management, Jinan University